Staff Profiles
Mount Sinai College Early Learning Centre Educator Profiles
Jill Allison - Director
Early Childhood Teacher, Higher Dip. Ed. (Pre-Primary & Junior Primary)
"I have been involved in Early Childhood teaching for the past 20 odd years, having taught in South Africa, London and mostly here at Mount Sinai College. After emigrating from South Africa, I taught here at Mount Sinai College from 2001, working most of the time in the Prep class. I left in 2006 to have my wonderful twin daughters, Kasey and Zoe. They attended Mount Sinai College and are currently in Year 11 at South Sydney High School. Since 2009, I returned to teaching on a casual basis, worked for an early learning programme and then took up the position of an Early Childhood Teacher in the Joey's Room in 2012.
I am now the Director of both our Kingsford Campus and Maroubra Campus ELC's and am very fortunate to be working alongside such a talented group of educators, who on a daily basis show me what education of young children needs to be all about and this brings me nothing but joy and immense pride in knowing the children are receiving the highest quality of teaching from highly qualified educators.

Although my time on class is less than before, I still find it immensely rewarding to be able to encourage the children to think independently, work creatively, and help them to become aware of themselves as well as the environment around them. I look forward each year to getting to know every family and assisting in developing happy, sociable and confident children - each with positive self-esteem, a love for school and being able to enjoy engaging in new learning experiences".

"Education is the most powerful weapon, which you can use to change the world" (Nelson Mandela)
Kingsford Campus ELC
Rachel Anderton: Early Childhood Teacher, B.Ed. (Early Childhood) & Assoc. Diploma.

"Hi! My name is Rachel Anderton and I have been a part of the Mount Sinai College 'Mishpacha' for many years now, so as well as it being a place of work it is also my home!
I have two boys of my own, Charlie and Jonah who attended Mount Sinai College and are now at Rose Bay High School. I have a strong passion for nurturing children's individual creativity and showing them the wonders of nature, through hands on learning projects. With every year I teach, I continue to seek and learn with the children as we explore new and different ideas based on what fascinates their minds at the time.

One of my passions is nurturing children's emotional intelligence. This includes creating self-awareness, having emotional control, being self-motivated, building empathy and relationships - all of which are life skills enabling the children to grow into confident learners".
Jenny Yu: Advanced Child Care Worker (Diploma qualified), Diploma (Children's Services).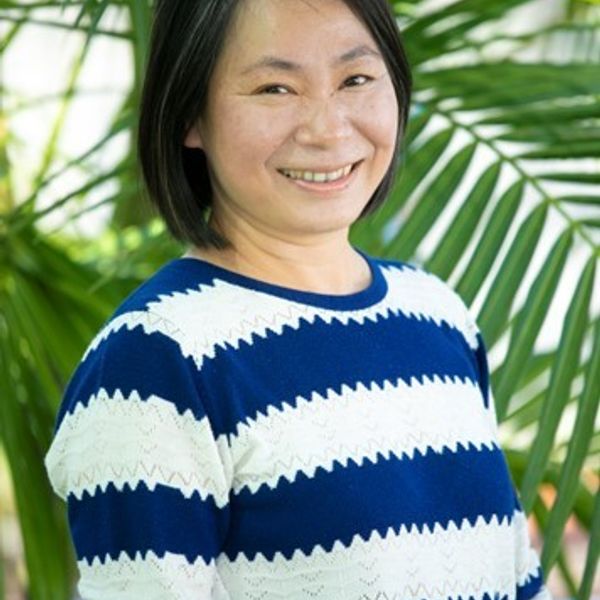 "Since I was young, I've always had the passion to spend time with children. However, I never thought I would be a Childcare Educator as a graduate of Mechanical Engineering in China. After emigrating from China, I stopped working when I had my two wonderful children. Watching them grow from an infant to a teenager and now adults, I've enjoyed every precious moment with them and learnt a lot about children's development from them. Also, the more familiar I got with the education system in Australia, the more interested I was in educating children.

This is my eleventh year working with children aged 0 to 5 years since I finished my Diploma in Children's Service at Randwick TAFE. As a mother of two adults, I really love this challenging, enjoyable and rewarding career as an Assistant Educator at the Mount Sinai College ELC. I've been given a marvellous opportunity for both my professional and personal growth inspired by my friendly, professional, supportive peers and the wonderful children. Also, I find it greatly rewarding to provide children with opportunities to maximise their potential and develop a foundation for future success in learning".
"When you keep planting plants, you become a gardener" (Olivia)
Liat Leibovitch: Advanced Child Care Worker Certificate 3 in Early Childhood Education and Care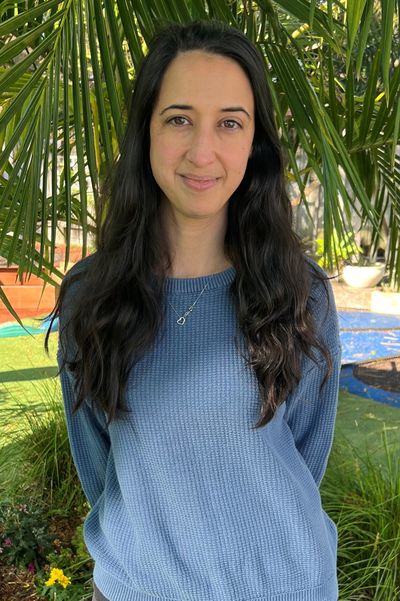 "Working with children is something I've always had a passion for, and always loved being around these little explorers. Since a young age, I've been teaching at different preschools and mainstream schools in Israel, so it seemed like a natural progression for me to pursue a career in Early Childhood Education when I migrated to Australia in 2014. It is an incredibly amazing and rewarding feeling to care for and teach children. I believe in making children develop a sense of self-discipline and teach them values of life as well as build up their self-confidence through positive reinforcement. And as a parent myself, I can appreciate how important it is to support children and their families through some of the most important years of their lives.

On commencement of my time at Mount Sinai College, I felt privileged to be welcomed into the Mount Sinai family by staff, children and families. The unconditional love I receive at work from the children is a great incentive to come to work every day as it's such a fun and enjoyable place to be. I already feel like we are a big family and always feel at home.
Not a day goes by that the children don't make me laugh or smile!"
Imelda Bakara: Advanced Child Care Worker (Diploma qualified), Diploma Early Childhood Education and Care.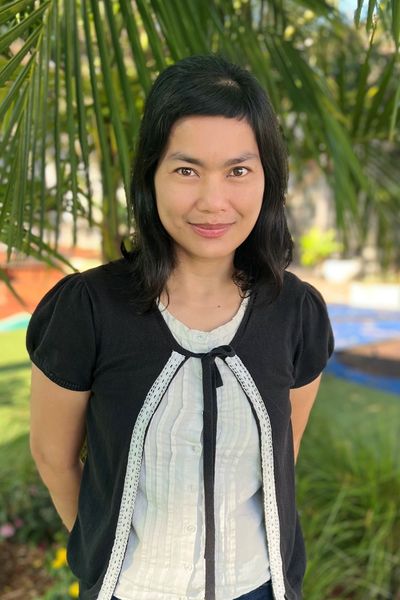 Having babysit my infant nephews for a couple years was where my passion for children education began, I was amazed by their individual personalities and how they develop differently. This made me pursue my career in the childcare sector so I gained formal qualification in Early Childhood Education and Care in Australia.
I completed my Diploma last year and while studying, I worked as a casual after school care educator. It is enjoyable working with children, every day is not alike, it is challenging and gratifying. I look forward to starting my journey with Mount Sinai College".
Josie Bolel: Advanced Child Care Worker Certificate 3 in Early Childhood Education and Car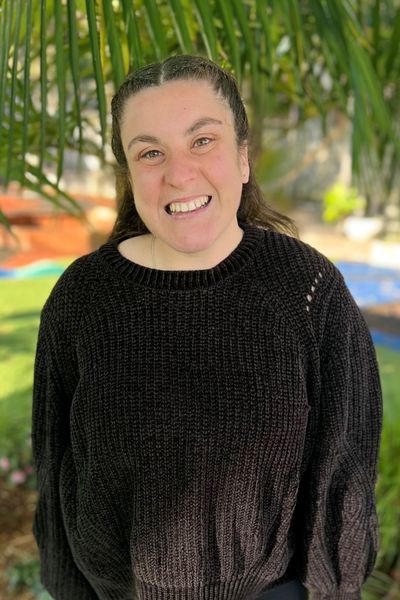 "I was born Josie Amber, but have always been known as Jos. Although I was born in Cape Town, South Africa, I was brought up in Sydney from the age of 3. We came to Australia as a family to ensure our safety, have wonderful new experiences and a rich and diverse education.

I enjoy being around children, my friends and family and after a long day of work, I love the feeling of coming home to my puppies Cleo and Pearl. I started my career straight after school as a banking administrator. I did however, quickly realise that this wasn't where I was meant to be and my heart then led me to where I am today…. a lovely world filled with the best little feet".
Maroubra Campus ELC
Dena Freedman: Advanced Childcare Worker (Diploma Qualified), Diploma of Children's Services.
"15 years later and I think I could consider Mount Sinai to be my second home😌. What wonderful years working between both campuses. Each year brings a new challenge or change, and this year it's taken me back to my old stomping ground - The main campus with our delicious 3-4 year olds and the first having our ELC together with the whole school.
Together with the growing staff cohort and the combination of our delightful families, we work harmoniously and collaboratively to support the children in our care in all areas of their learning and development. We strive to be the best advocates for our future generation, and I'm still blown away by what I learn from the children on a daily basis.

From an early age, I knew working with young children was my true calling in life. I adore and have a special place for each and every child in my care. Their individual personalities, one-liners, phrases, jokes, and of course their little 'secrets', are the highlights and if I were to write a book with these statements, I have no doubt it would be a best seller!

Thank you for continuing to trust me with your children, and as much as they learn from me, I'm always learning from them!"
Stacey Pizzol: Advanced Child Care Worker Certificate 3 in Children's Services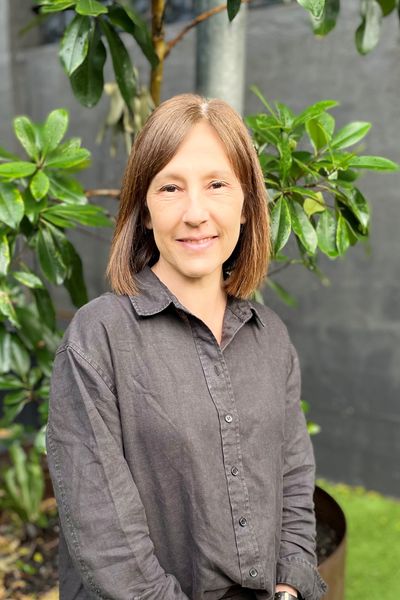 "In my younger years, I didn't think teaching was for me until a wise Aunt lead me down the path of childcare. To this day, I thank her for the little nudge into a world I haven't looked back from. For 15 over years I have lived and breathed Early Childhood, working with incredible Educators and children who have helped me become the person and Educator I am today. My career has spanned multiple service types where I have grown from being an assistant to the lead Educator of a busy transition to school group. This vast experience has provided me with a holistic understanding of child development and the Early Childhood sector that I hope to draw on here at Mount Sinai.

Over the years, I, like the children, have been excited by learning, laughed at the fun times, smiled in appreciation of the small wins and cried when I have had to say goodbye. Above all, I have grown to be an educator that advocates for children, constantly striving to achieve the best outcomes so that the youngest members of our community have all that they need to thrive. I value the importance of relationships and connections and the significant impact that these have on a child's development. Over time, I have come to realise that a strong sense of connection, optimism, resilience and engagement enable children to develop a growth mindset and a positive attitude to learning.

I am excited by the endless opportunities and possibilities for learning that are available for children in early childhood. I get up every morning with the hope and anticipation of collaborating with children to build on their pre-existing knowledge and to support the development of new schemas of learning. Play-based learning is a key philosophy of mine and I use this strategy to capitalise on children's natural inquisitiveness and ultimately support their learning by having fun!

It is a privilege to be responsible for your children's wellbeing, to ensure that they have a safe and secure place to grow and learn. I am looking forward to strengthening my relationships with you and your children, sharing in the culture and traditions of Mount Sinai as well as assisting to expand the community connections and learning within the ELC program".
Rachael Heath: Advanced Child Care Worker Certificate 3 in Children's Services

"Ever since I was a young girl, I always knew that I wanted to work as an Early Childhood Educator. From role playing 'school' at home, choosing Community & Family studies in high school, doing work placement at a local childcare in Bulli, I was certain it was the path that I wanted to choose.
In 2013, I embarked into my career in working with children, by completing my certificate III Traineeship, and now here I am 10 years later and I haven't looked back. I have been a part of the Mount Sinai College 'Mishpacha' for 2 years now and each day I, myself, am learning something new all the time, that I didn't know before, and I am so enthused to be a part of such a fun and dedicated environment for all children and staff.

Each day is a rewarding experience helping all children feel secure, safe and have a happy time learning and engaging with peers and educators while at school. Having those strong bonds between both the children and their families is something that I strive for, we support and foster the children's learning, growth and wellbeing harmoniously together as a team".
Lauren Freed: Actively working towards Advanced Child Care Worker Certificate 3 in Early Childhood Education and Care

"Hi my name is Lauren, and I'm so excited to be part of the Mount Sinai ELC team!. While I may be new to Mount Sinai, I have always wanted to be a teacher and have had lots of experience working with preschool and school age kids. During my time in Education, I realised my calling is with pre-schoolers so much so, that I have recently gone from studying Primary Education to Early Childhood Education, which is where my heart lies.
I am passionate about providing children with quality education, specifically Jewish Education and I'm looking forward to passing on my love of learning and Judaism to the next generation".
Esther Imerman: Early Childhood Teacher Bachelor of Arts (B.A.), H.E.D. (Post Grad, Pre-Primary), Grad. Dip (E. Ch).

"I love teaching at Mount Sinai, this heimische school where everyone seems to know each other. It is very rewarding for me to experience our parents' wonderful interest and involvement in their children's learning experiences and development. Our partnerships are so fundamental to the children's wellbeing and education. Education has always been a passion of mine. I have enjoyed discovering and learning new things since I was a little child and have always hungered for more. I love to teach Preschool children. They have such inquiring minds and receptive hearts. I love their innate curiosity, the freshness of their thinking, their excitement when they problem-solve and construct new understandings either on their own or collaboratively and their engagement as they practise new skills. Their delight as they start to master skills and discover new talents are just awesome - "I did it!", "I'm sooo good at this!", beaming smiles, excited High Fives and the most heartfelt hugs ... Yiddishkeit and Israel have a very special place in my heart, and I hope to pass on my love of these to everyone.

"Education is not the filling of a pail, but the lighting of a fire "(W.B. Yeats).
In a world that is constantly changing, one of our most important challenges as educators is to support the children in developing positive attitudes and dispositions that the children will carry through their life: viewing themselves as resourceful and capable, enjoying the process of exploration and learning, questioning, attempting new approaches, viewing so-called "failure" as part of the process leading to discovery or mastery, genuine and respectful listening, negotiation, co-operation, using one's talents and pooling resources to help one another.
"Of the many things children learn, perhaps the most important is the picture that they develop of who they are and how they fit in the world" (J.D. Novak, 1995)."
Kelli Martin: Early Childhood Teacher, B.Ed Early Childhoo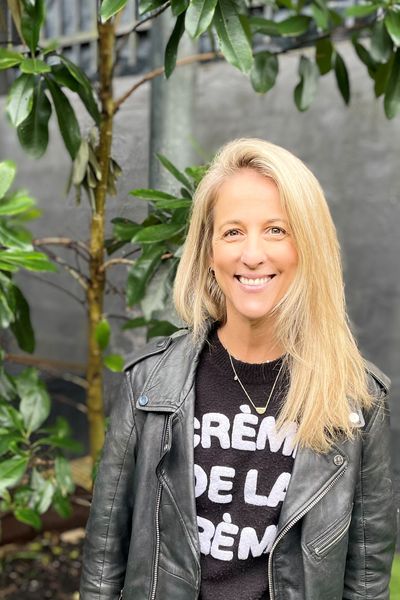 "On a daily basis, as I walk into Mount Sinai College to begin my teaching day, I continue to realize and believe that this is way more than just a school. It is a family and community as well and has the feeling of warmth that just permeates throughout the school, from teachers to parents, grandparents and children. My teaching career has spanned almost 17 years and it still amazes me how much I learn from the children in my class each and every day. I am in constant awe of how children learn, interact and understand their world and I feel privileged that I get to do something I love at a school that nurtures and develops my teaching practice.
I have always loved children, from a young age, and would always 'pretend' to be a teacher in my childhood play, so it was only fitting that I became one in real life! From my very first class at university, I knew I was in the right place. I have always believed that children are the catalysts for their own learning and require scaffolding, attention, a listening ear and motivation to become capable and competent members of society as well as being able to have fun while learning in a preschool environment. I love watching them develop throughout the school year and always look back to the beginning of the year with a sense of pride as I realize just how much they have grown, learnt and developed and it is with this sense of pride that I send them into Year K with the knowledge that they will prosper and flourish as they embark on their next school chapter".
Nicole Judd: Advanced Childcare Worker (Diploma Qualified), Associate Diploma of Social Studies (Child Services)

"When I was younger I always knew I wanted to be a teacher. I find it so rewarding to foster children's interests and learning through play, building their confidence, imagination and curiosities. After school I obtained a Diploma of Social Science in Child Studies. During this time, I worked as a nanny and then worked as an assistant teacher at Mount Zion Preschool where I stayed for 7 years.

In between having my three beautiful children Zac, Dylan and Zali, all of whom have been and are students at Mount Sinai College, I worked several roles within teaching, nannying and day care roles. My three children flourished on their Mount Sinai journey which I immensely believe was a wonderful opportunity for them at such a great school. Mount Sinai College is a warm, loving and caring environment that really nurtures each child and their family individually, and I love being a part of the Mount Sinai family.
I was fortunate enough to open my own home-based Family Day Care which I successfully ran for over 7 years. Watching these small children grow and learn was so special and rewarding and through this journey I have made lifelong friends with the families that came through my day care and stay in touch regularly. I closed my day care at the end of 2019 and continued working as a nanny with some wonderful families until I started working at this wonderful school.
I enjoy being a part of the lovely team of Educators and look forward to getting to know all of you and your beautiful children on this wonderful journey".
Marika Stein Advanced Child Care Worker (Certificate III in Early Childhood Education and Care), Bachelor of Applied Science in Information Studies (Hons)

"I discovered my passion for working with children much later in my working career, having spent many years in the financial services "rat race" and feeling unfulfilled, career wise. An opportunity arose almost ten years ago to work as a nanny, and I have not looked back since! After several years of working as a nanny to children of various ages, I felt the next natural step was to get involved with teaching and nurturing young children. I started off in a large day care centre, then was overjoyed to receive the opportunity to join the beautiful Mount Sinai family, and realise my dream of working in a warm and loving Jewish environment.

My teaching philosophy is child focused, based on the principles of nurturing, listening, kindness, respect, and compassionate guidance. The driving force behind my personal philosophy is bringing out the best in children through intuition, leading by example, positive encouragement, and embracing the simple joy of teachable moments. What I particularly love about Mount Sinai is the Jewish context in which these values are taught, and that the kids are not only taught beautiful Jewish rituals and traditions such as blessings before meals and welcoming Shabbat on Fridays, but every day values which teach the children to live in and from their hearts, embracing Tikkun Olam.
My favourite aspects of working with Preparatory year children is watching them gain independence, seeing them flourish with their developing gross and fine motor skills, joining them in their literacy and numeracy journeys by reading them books and playing counting games, observing and scaffolding their problem solving skills through games and puzzles, and most of all, the way they use their imaginations to play with toys and equipment in the most unconventional ways! Children in that age group are also so entertaining and insightful, the way they articulate their observations with almost-too-forthright comments.

I look forward to many happy years continuing my journey with the Mount Sinai Mishpacha!".
Hannah Graham: Actively working towards Advanced Child Care Worker Certificate 3 in Early Childhood Education and Ca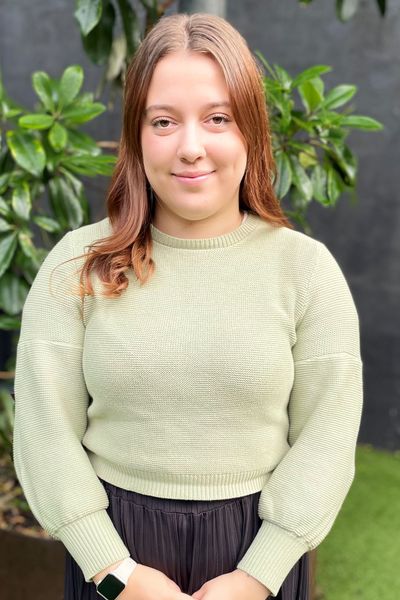 "Hi, my name is Hannah! I first developed a passion for working with children when I started working in an after school care program in Canberra. I met kids from all walks of life and was inspired to learn about development, education, and behaviour. After finishing my Bachelor of Psychological Science and 2 years living in Sydney, I am so excited to be a part of the Mount Sinai community!

Working with children is such a special job. I never know if I will be a hairdresser, storyteller, mediator, builder, artist, or musician… sometimes all in the same hour! I especially love working in early childhood as each child is so curious and eager to learn in their own way. They spend each day making new connections, figuring out social interactions, and increasing their skills and independence and I am so grateful that I get to be part of this process. I am a strong believer that school should be a safe, welcoming environment for children to learn, and that the adults around them must advocate for their needs as they learn to do this for themselves.
I feel very lucky to come to a school each day where staff, students, parents and caregivers respect and care for each other on our journey together. I look forward to what every new day will bring! "